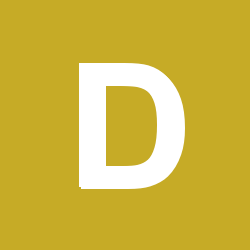 Content Count

738

Avg. Content Per Day

0

Joined

Last visited
i already said above what I bought

not me - have different ones that are very comfortable

well my biggest is my adsl account now! its what to do with 400GB in a month!!

there is software out there that reads bpm's just google it!

This is what I bought in the last 2x weeks Bluetooth Car Kit Sun Visor Handsfree Wireless Speaker Sale date: 01/09/10 AU $26.49 Black Microphone Foam Windshield Windscreen Soft Cover Quantity: 3 Sale date: 05/09/10 AU $8.97 6Port Cat6 RJ45 DATAMASTER Wall Plate Cat 6 F/F Jacks Quantity: 2 Sale date: 06/09/10 AU $59.80 Network Crimper 100 RJ45 CAT5 Modular Plug Cable Tester Sale date: 06/09/10 AU $14.28 LG BH10LS30 10x Blu-Ray DVD Burner/Writer SATA LS 10 x Sale date: 06/09/10 AU $144.50 USB SILICON ROLL UP FOLDABLE COMPUTER 109 KEY KEYBOARD Quantity: 2 Sale date: 10/09/10 AU $18.96 KINGSTON DDR2 800mhz RAM 2gb kit (2 x 1gb sticks) Sale date: 13/09/10 AU $60.00 Sata Backplane support RAID 0,1,5 SATA-I SATA-II Sale date: 14/09/10 AU $36.00 I Love spending money

lol I like the bolts one they always say I am made from nuts and bolts and keep going and going!

lol thats why I only go weekdays

you'll always get them from China as it is you cant stop it

So how was it at Ikea in Osbourne Park great hey!