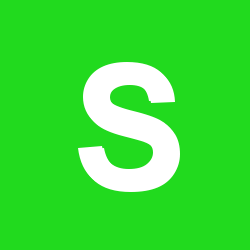 Content Count

6

Avg. Content Per Day

0

Joined

Last visited
not big on the abletonz eh?

Also check out Tom Cosm on Youtube. Very informative. http://www.youtube.com/user/cosmcosm

Who is using it and how? Questions? Tips & Tricks...... lets share that knowledge! Personally I've got it set up with 2 channels of full tracks + loops/phrases chopped out of these; another 2 channels for looping on the fly out of the first two channels and another for random bits and pieces (acca's, homemade leads or drum breaks or whatever) using m-audio x session for channel faders & eq's and behringer bcd2000(? big box of knobs) for effects and navigation, looping etc after a while with 2 x CDJ/2 x Techs + kaoss pad it seemed logical and keeps the ADD at bay - always a KNOB handy to fiddle with! whats everyone else up to?

Silt replied to philneil's topic in Beginners

Having fun. If your having a rad time playing the same 4 bar loop flanged to kingdom come keep that up. do whatever you want. oh and listen to lots of music.

So how did it all begin? Accidently Where did the name come from? I bastardized my surname like 5 minutes ago What gave you that initial push? everyone else was playing shit music. Which came first: DJ'ing, Production or Promoting? DJ Who's throwing the best parties at the moment? Too many Which other countries have you played/put parties on? I once played a record to my aunty in london, count? What was the first event you ever played at/put on? Houseparties What's the best event you've played at/put on? my loungeroom What was your first record you bought? the man with the red face What was the first CD you bought? JJJ hottest 100 Out of all the tunes you have, which one 'never fails'? hari, hari Krishna. Tune. What's your favourite tune of all time? too many. When all the partying is over how do you like to chill out? run my business, attempt to produce. So how is the Australian scene in your eyes at the moment? seems ok How old are you?24 Where do you live? Brisbane What can you remember of playing/being at your first live set? Ever been to a train station? How big is your vinyl collection? What do you think of CDJ's? 5 X Crates. cdjs are good for playing cds. or How big is your CD collection? What do you think of Turntables? A couple of wallets, turntables are awesome at playing records Funniest thing that ever happened at an event? long story. Other DJ's you rate? All of them for giving it a go and putting themselves out there What are your feelings on the MC's? got dnb? What do you do outside of the music scene? try to get in to the music scene. What advice would you give to up and coming DJ's/Promoters? Call me. When you play is it mostly pre-planned or on the fly? on the fly. If you could put yourself as the res DJ in any scene, where would you choose? Weekly 2-4am, Cave @ Chinese Laundry.