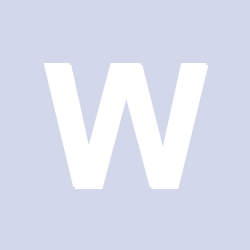 Content Count

3

Avg. Content Per Day

0

Joined

Last visited
Hi guys, Haven't posted in the forum in ages! I've just done a quick summer clean up and have a few items up for sale. 1. Cambridge Audio Azur DacMagic Excellent Condition Digital to analog converter Around 5 years old so out of warranty Comes with all original accessories & packaging Asking Price: $200 negotiable (Purchased for $600) Picture: http://ocau.com/pix/mejre 2. Behringer MX400 4-Channel Line Mixer Near new condition because was rarely used Out of warranty Product Info: http://origin.behringer.com/EN/Products/MX400.aspx Asking Price: $30 Picture: http://ocau.com/pix/tddba 3. SM Pro Audio Nano Patch+ Volume Controller Passive Volume Controller Excellent condition Out of warranty Product Info: http://www.smproaudio.com/index.php/en/products/monitor-controllers/nano-patch-plus#features Asking Price: $40 Picture: http://ocau.com/pix/ag8b8 Pick-up preferred from Sydney, 2027. I will post as well, but will come at the buyer's expense. Feel free to respond here or PM me if you're interested. Cheers! Will

Hey guys! I've got a KRK 10S subwoofer up for sale. Item: KRK 10S Subwoofer Location: Sydney, 2027 Price: $350 - Negotiable Item Condition: Excellent - Very well kept - Purchased: 30/03/09 Reason for selling: Don't have the space for it anymore. Payment Method: Pickup Only (Due to size) - Cash & Paypal Extra Info: Comes with receipt etc. Retails for $579. Product Link: http://www.krksys.com/krk-subwoofers/10s.html Feel free to ask any questions. Thanks!

Hey guys! New here! And also new to the whole dj thing. got into it a couple of months ago. Just learning up at the moment. Hopefully I can learn a few new tricks in this place.