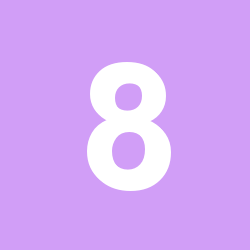 Content Count

9

Avg. Content Per Day

0

Joined

Last visited
About Me
Equipment

Stanton C.324
Stanton M.212
Audio Technica ATH700 Pro Mk2
Hey guys, So I've been getting rid of my gear slowly, Whats left is my Traktor Audio 6 Scratch Sound Card / Audio Interface. I bought this about 6 months ago, I also bought extended warranty (about 30 months remain ($50)) and the Scratch CDs ($20), also throwing in two pairs of RCA cables. Everything is as new, Still have original box, manuals, Drivers and USB Cable and a longer warranty than if you bought it new. Asking $379. Not willing to negotiate much on this one sorry If you're keen reply below! Jason

@Russell , Theres a million different genre's and sub genres these days. What you may know as Glitch I know as LA Beats, end of the day means the same thing =)

Yeah, LA Beats is quite a lot like Glitch. Some Artists are Flying Lotus and GLK as Defkon said, others are, TokiMonsta, Nosaj Thing, Shlomo, Mux Mool, etc. Future Garage also has the name of UK Bass, Post Dubstep, whatever, It's got a lighter side like John Talabot, Jamie XX, SBTRKT, etc and Darker such as Girl Unit, Kingdom, Egyprix and Ikonika If you guys want a bit more of a rundown of these genres ill be happy to share =)

So I'm trying to get more involved in these forums as It's local as opposed to /r/djs So yeah, I'm Jason, 23, DJing for 3 years in the bedroom 1 year in the real world, I've got a really specific style of music (Future Garage & LA Beats) so I rarely play out due a very small scene of those genres in Sydney. I want to keep DJing fun, so I don't really play music I don't enjoy. I've learned on CD's but not contemplating moving to a controller just for convenience. So That's me all wrapped on in a few words, all thats left to say is HI!

I don't know a lot about Sound cards, but wouldn't you want the TA6 to record it as opposed to a generic on board laptop sound card? Also, I think the way the TA6 works with the ASIO Drivers, it won't allow you to use both the TA6 and onboard sound card (could be wrong)

Correct, I suppose if you had rec out then you'll be sweet in which some of the same steps apply. However having cheaper / more basic equipment, this gets the job done perfectly. @SolDios, I guess it comes down to the connectivity with your Mixer. Something basic like my m.212, you don't have that luxury

@SolDios Having everything setup as normal will then record your queuing will it not?

Sorry if in wrong section! Ok guys, new here but I've been working on this for a few hours and finally came up with a solution. If you want to get or have got a Traktor Audio 6 Sound Card and want a Microphone without forking out $100 for a TA10 follow this guide and you'll have everything you want. What you need: • 2 basic CD players • Basic 1 Mixer • Microphone • Headphones • Speakers • Traktor Audio 6 sound card (TA6) • Scratch CD's (This should work on pretty much any setup) Wiring Diagram: Steps: Wiring 1. UNPLUG EVERYTHING 2. Plug in all power cords 3. Plug in TA6 USB Cable 4. Plug CD Player A into Input A on the TA6 5. Plug CD Player B Into Input MAIN on the TA6 6. Plug TA6 Output A into Mixer Input A 7. Plug TA6 Output MAIN into Mixer Input B 8. Plug Headphones and Microphone into Mixer 9. Plug Mixer Output into TA6 input B 10. Plug your speakers into TA6 Output B Software 11. Open TA6 Drivers and set channel B to Direct Thru. (Ensure they're still line channels) 12. For Input routing Deck A = Ch A Input (both left and right) Deck B = Ch Man Input (both left and right) Deck C = Ch B Input (Both left and right) All other Decks = Not connected 13. Output Routing Deck A = Ch A Output (both left and right) Deck B = Ch Main Output (both left and right) Deck C = Not Connected All other Decks = Not connected 14. Set Deck C to Live Input 15. Set Mix Recorder to External and Select Deck C from the Drop down Menu. Testing 16. Load up a track into both decks, make sure your scratch CD's are in. 17. Go to Record and start recording. 18. On the mixer set the cross fader to the left, play the track and check the input on the Recorder 19. Do the same for the Cross fader on the right 20. Test Microphone input 21. Double check headphones working (don't see why they wouldn't) Explanation: Ok so basically what is happening here is that seems you can't set the main channel to direct through, we have to use Deck B on the Main channel instead (as there is no difference for just a line in) and use Channel B on the TA6 as the direct through. Having the direct through allows the mixer to output to speakers, but why are we going back through the sound card and not directly to the speakers? Because if we had that, Traktor will record everything that goes through it, so this means it will record you queuing up your tracks. So we need traktor to record after your mixing board, that is why you have the Input for Deck C as Channel B but no output (if you had an output that you'd get an infinite loop of feedback) This should work for nearly everything out there, What I used was Two Stanton C.324 CD players, Stanton 212 Mixing board and of course my TA6 (screenshots coming soon) Hope this helps!