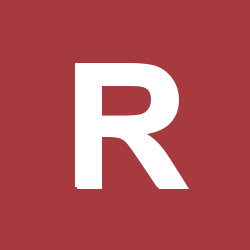 Content Count

3

Avg. Content Per Day

0

Joined

Last visited
About Me
Bio

Rico is a French DJ/Producer hailing from the clubbing scene in Paris.
He Founded Oxygen records in 2001; a label acclaimed by the likes of Laurent Garnier...

Emeric Dally aka Rico has been spinning records around the globe in venues such as Fontainebleau Hotel (Miami), Mint (Shanghai), Vertigo (Costa Rica), Loreley Festival (Germany), Rex Club (Paris).
Today he stresses his preferences towards House and Deep house. His Remix "Techno Paradise" signed on Miami label Critical Recordings is out on Beaport. Rico is a versatile artist exploring various genres including Tech House, Nu Disco and Dub Step.

Rico was a resident at famous Rex Club in Paris, the same club where Daft Punk, David Guetta, and Josh Wink used to play. He bought his first turn tables in 1996, studied Audio Engineering, then became a DJ instructor for the Partnership Techno Plus.

As a promoter, he managed to offer big names in Paris for their very first time in France like Krafty Kuts or Plump DJS for the Suck My beat events at Rex club. He played at the Techno Parade in Paris before + 10.000 people, and other massive venues around the world...
Can't stop playing that one:::::::: I wake with it! I go to sleep with it too!

This a Set I recorded at Miami Chalk Club in Florida https://soundcloud.com/ricofromparis/rico-deep-house-sessions2 COMMENTS MUCH APPRECIATED with Track list: 01: Electricty - Lee Foss feat Anabel Englund 02: True - Monte 03: Kackovogel - Solomun 04: You bring me down - Digitaria & Funky Fat 05: Going to Haven with the goodies- Amine Edge & Dance 06: Keep my Cool - Lee Foss 07: Deeper Love - Adriatique 08: Lovebreak - Tube & Berger ft Milan Euriger 09: Point of View - HNQO 10: Something we all Adore - Solomun 11: Danny Daze feat Louisahhh - Your Everything 12: Real Love - Wolf + Lamb vs PillowTalk 13: Everyday - Adriana Twins 14: I wanna be High (Adriatique remix) - Nhan Solo 15: Kill me - Steffi feat Elif Bicer