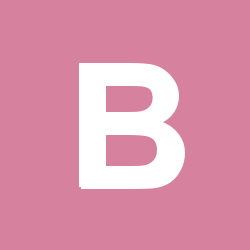 Content Count

68

Avg. Content Per Day

0

Joined

Last visited
yea I did some searches as well, there doesn't even seemed to be a name for it that I can search with. While I'm at this, just wanted to ask if anyone can suggest any XLR connector mics that can be stood up without a mic stand, reasonable price? I'll be using it to record acoustic piano (just for fun).

Hi guys, I've recently acquired a Focusrite iTrack Solo audio interface second hand (actually it was a gift), and just wanted to have it connect up to my ipad mini. But the unit didn't include the supposedly included Device link cable. I was wondering where I can get one of these cables aftermarket or just anywhere to be honest? Cheers,

OK just reporting back now, I have the set a run lastnight, all seems to be fine with no freezes. Will keep an eye out for it in future runs.

Still no replies from anywhere, but just a little something I came across. I found out my Z1's firmware was 2 releases behind. Since I am at work, I've updated my firmware to the most current for the Z1, somehow not able to do it for the X1 (it couldn't get recognised... really strange this one...), but also not able to test it. Will report back if any communications are heard from NI or that I have a tested outcome for this solution.

Yea guess it's not a common issue cos there isn't much useful on google unfortunately

I can try it on another machine yes, regarding USB I've tried both USB 2.0 and 3.0, made no difference. I've submitted a ticket to NI, still awaiting replies.

it seems to say that it's all up to date .

usually Kontrol Z1, but when it stops working, all traktor audio cease to play, and the "audio" icon has a red line through it. However when I try to still control with the X1, all the buttons etc still works, but the Z1 interface is frozen, ie. the meter lights are frozen in place etc.

actually the sound card seems to be ok when I play normal music without traktor through the soundcard, it sounded fine, only using traktor the midi freezes up... .

Hi guys, I've just gotten a Kontrol Z1 to be used with the X1 MK2 and F1. However I find the Z1 constantly freezes traktor; ie. the interface still works but no sound, assuming soundcard is gone. To fix it I need to disconnect the Z1 and reconnect it and it goes good again. But that doesn't last for long before it freezes again. And google doesn't tell me much... Has anyone had this issue and has a fix for it? Cheers .

Hi guys, I'm after a used, aftermarket protector for my Kontrol Z1, something like the UDG U8410BL or alike will be suitable. I'm after cost effectiveness so even the case or protector is a bit beat up, for a lower price I'm OK with it. Cheers.