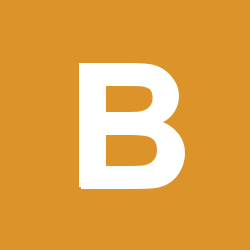 Content Count

144

Avg. Content Per Day

0

Joined

Last visited
About Me
Bio

I am 23 years old, male...

Equipment
Nah, I don't think so.. Thanks man! Will try tomorrow.

Would it be worth completely un-installing Traktor and reinstalling?

It works through my computer speakers but I have M-Audio speakers I'm trying to play through. Will try that now Scottle.

Hey guys, I'm having trouble getting my audio through to my speakers... I have a DDJ-T1. I've attached some links to my audio settings.. Thanks! http://postimg.org/image/srbupecf9/ http://postimg.org/image/ibd9ejxt5/ http://postimg.org/image/v198eqsbd/

I'm meaning like a mini DJ mix just using Ableton. I've never really made a banger mash-up. Haha.

Hey guys, Any tips on making a DnB mash up? Anything at all that will make it flow better and sounds great.

Thanks man! Anybody know any good tutorials for basic music theory on electronic music and putting it into practise?

How do you guys go about learning when to drop tracks? Just say I want a double drop but I want both tracks doing the build-up plus drop...

Thanks guys for the advice. Can't wait to listen OxyKon!

Hey guys. I don't have heaps of experience with DJing. Any tips on starting to mix DnB? I want to be exciting when I mix?

Thanks guys. I'll have to start just doing some quick tutorials on Youtube then mess around with some stuff.

Hey guys, I have been messing around with mashup's, bootlegs and just Ableton in general for a while now. I'm just a beginner so all the stuff I make sounds shit and I think I just get bored of it. I found it fun when I start messing around with Ableton but I think since I'm not very good I'm not motivated enough to learn all I need to. Is there any way that guys make it more 'fun' for yourself while learning at the same time?

Awesome! Thanks heaps man. Legend!