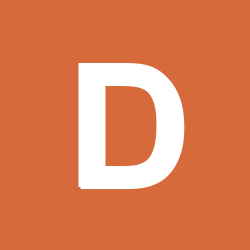 Content Count

2

Avg. Content Per Day

0

Joined

Last visited
Recent Profile Visitors
The recent visitors block is disabled and is not being shown to other users.
Mitch

reacted to a post in a topic:

Mixer help

Thank for the reply Mitch. I'm waaaaay out of date as you can see haha I was thinking if I can sell my mixer to help fund a new mixer. The 2 mixer I've mentioned are on the lower end as my budget isn't high. I will def have a look into getting a Traktor for DVS. I am looking for Serato mainly coz I have 4 control vinyls and don't know what to do with them if I'm not using Serato. I have been searching all over the internet but like you said, there isn't much info or anyone even selling this mixer. Yeah and especially my Serato audio interface is a SL1 which I doubt anyone is even using one nowadays. But I did see on Ebay a few selling at some unrealistic price. Like a few hundred dollars. Which is crazy... Sounds like I just have to forget about selling the old gear and just get with the times haha Cheers for the help man!

Hi ppls, I am coming back into the DJ scene but my equipment(s) has been phased out. Just wanting to get some suggestions and help with upgrading my mixer. Preferably with built in Serato. I currently have a Rane empath mixer Grandmaster Flash signature edition 3-Ch hooked with 2x Technics SL1200 turntables. I am looking to upgrade as my old serato audio interface and software is incompatible now. My question is: 1) What is a recommended mixer with built-in Serato that can still allow me to use my decks and won't break the bank? I have been looking at Numark Scratch 24-Bit 2-Ch Scratch Mixer w/ Innofader & Serato DJ Pro and Pioneer DJMS3 Scratch-Style 2-Channel DJ Mixer for Serato DJ Pro as the prices are pretty good. Any experience stories is appreciated. 2) How much can I sell my Rane empath grandmaster flash signature edition mixer for? 3) Can I still sell my Serato SL1 box? (I know it's a dinosaur LOL) 4) Will I still be able to use my Serato control vinyls or I will need to buy new ones? Hope to get some help and guides as I tried searching online but havn't found much information to answer my questions. I figured it's better to ask the people in the industry. Holla!