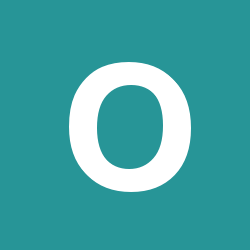 Content Count

54

Avg. Content Per Day

0

Joined

Last visited
To anyone looking to learn the basics of Ableton; I just watched all of these videos and they're amazing. The videos are broken up into topics that make a lot of sense, and none of them are much longer than ~10 min.

Yeah, lows are really weak.

Ableton. Atm I'm somewhat inexperienced with mastering, so it's quite basic. EQ->Multiband->Comp->Limiter. Definitely something I need to put some time into learning a little better.

Updated to reflect new soundcloud URL. Also, I've basically completely remade it since - it sounds very different to the original one I uploaded https://soundcloud.com/daddycloud/cookie-policy

DJM-850 and 2x CDJ-900 in perfect condition. Only ever used in bedroom for personal use - no scratches, no wear and tear. Need to sell this quick and cheap as I am moving overseas, looking for $2900 - possibly a tiny bit cheaper for ADJF members Serious offers only - message me to arrange inspection & pick-up. Located in Chippendale. If absolutely required, can deliver it for an extra $50 or so depending on where you're located. Also if you're interested I have a pair of Sennheiser HD-25II headphones that are practically brand new - looking to get rid of them for $250. Contact details: Otto O42O 996 OO9

Just looking for some feedback on this really. First song I've made basically and just wanted to see what people think / what they think I should do with it / what I should add. xoxo! https://soundcloud.com/orray/chocolate-wizard

Hello there! If you listen to this your general experience of life will probably improve. If it doesn't improve, let me know why / what to do different! https://soundcloud.com/ottomcgee/mix-2 Tracklist: Playa - Zeds Dead Bless di Nation (Firebeatz Remix) - Congorock & Stereo Massive Bless di Nation (Clockwork Remix) - Congorock & Stereo Massive LRAD Hit! (DeLeeT's Props-to-Porter Touch up) - Knife Party, GTA, Henrix & Digital Lab Hit It! - GTA, Henrix & Digital Lab EDM Death Machine - Knife Party New Lands (A-Trak Remix) - Justice Technologic (Kids At The Bar Remix) - Daft Punk Next Order - Dog Blood Breathe (Zeds Dead Remix) - The Prodigy Middle Finger - Dog Blood

Minimal House & Deep House is what I found easiest to learn with.

Oh and as for DJ name, "OTTO". Meant to be playing in Week 6 but Steve said he's reshuffling the comp so it may be another week.

NICE!! i might be judging you whats your dj name? in response to the original post, track selection is VERY important DO NOT start dropping heavy trap and dubstep at 9:00 find the right right tracks to fit the mood of the crowd, and jsut focus on your mixing, keep it tight and try be creative (ie not jsut mixing from the intro of the track), if you can.. however, if this will result in sloppy trans, then jsut stick to what you know i also recommend going down to the other comp heats to support the night and be apart of it. Also have a chat with steveen (the guy running it), he's a really top bloke, no need to be a kiss ass, just introduce yourself and be friendly. And me! introduce yourself to be me!!! At the end of the day knowing him wont be what gets you through the comp (that will purely come down to your skills as a DJ), but it is a good thing to start getting in the habbit of, as this industry is very heavily based on knowing people.. and you cant know people before u meet them I've been down every week so far, definitely a good crowd. Talked with Steve for a bit the other week he just seemed super busy. I'm still just not entirely sure what to play. Torn between playing bouncey deep house / chilled house, and chillout stuff like flume, disclosure, etc. Maybe a mix of the two if I can make that work?

I'm not sure at the moment, Steve is reshuffling the comp since it got moved from Wednesdays to Fridays... Once I find out though I'll let you know! And I was thinking of playing some chilled house, sort of similar to this I guess... Thoughts?

I dunno, so far everyone that has played bangers hasn't made it through. They're pretty strict in terms of playing to your time slot. I don't think I'll play anything hard at all... Its the New Race competition at Candys (Sydney).