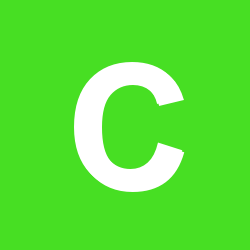 Content Count

4,227

Avg. Content Per Day

1

Joined

Last visited
About ChevChelios
Rank

ADJF Hardcore User


Birthday

10/10/1991
Recent Profile Visitors
The recent visitors block is disabled and is not being shown to other users.
It accesses your music library on your phone and shows sample info for what the site already knows, and has search function too. It doesn't recognise new samples as far as I know. Thats for iPhone as well, not sure how it works on other machines.

Just sounds like a normal kick with a simple saw wave bass sound on the 8th note after it.

Scale quantise is a pretty cool feature though.

Just watching this, Not really feeling it tbh, will probably stick to 9, but I don't know, might get the demo and check it out, but definitely agree with that bloek, it does seem a little garagebandy.

Scrubbed up a charm m8. Interested in how much postage you payed for that desk.

Bollocks in my opinion. They should make time, sure they might have to turn down a few gigs, but they could put together a solid, genuine release that could keep them relevant for a couple of years. Nothing more annoying than seeing someone ride the fame of one track for 5+ years.

All good points. My main qualm with the whole thing is the services that are coming out of it, where anyone can pay a wad of cash and get a track that could possibly become a hit, and ultimately take releases/shows/money away from the people with actual talent, and the people that have put the time into relatively mastering their craft.

Thoughts? http://www.crossfadr.com/2013/04/10/gho ... u-to-know/ It's an utter mockery if you ask me

So the other day I was in the mood for writing a few drum machine jams, and I was searching for a decent free Linndrum samplepack, and I came across this gem. http://warbeats.com/Community/Forums/aft/57 More classic drum machine samplepacks than you can poke a stick at, and best of all, its free, so I thought I'd share. Enjoy

If any Sydney peeps are looking for some Technics, I saw a pretty damn clean pair of 1210 mkII's at the Money Lent on Oxford Street today, they didn't have a price on them, but I'd say you'd probably be paying top dollar, cause they were very schmick.

I just use Ableton's drum rack, has everything I need. Something close to that would be NI's battery. What are you after functionality wise?

It's up to you really, it's a very handy controller, but it's also a lot of money to fork out on something you might end up giving up on. But if you've got the spare cash and you see it as something you'd be into, go for it.