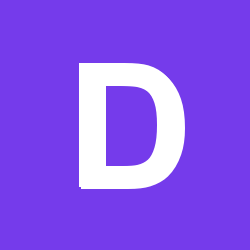 Content Count

10

Avg. Content Per Day

0

Joined

Last visited

Days Won

1
Recent Profile Visitors
The recent visitors block is disabled and is not being shown to other users.
Thanks Mitch, I'll check them out.

Yer that's what I found. I sort of wanted an all in one set up with some sort of warranty. Maybe that's not an option. You need to buy all the seperate parts like a DJ setup. I'm just not too savvy on photography etc so was hoping to find something that was less DIY and more all in one. Also something in Perth so if there is a problem I have a contact. I guess I will have to look into it more. I'll do a post on the progress as I'm sure it will come up again.

Hey Guys Any one got any tips on where to buy a decent photo booth. I would prefer a full set up and Australian made if possible. Any advice would be appreciated.

I've had this before. A megamix for the first dance. It comes around pretty rarely. It can be a pain but if you have access to a DAW like Cubase,Ableton etc it makes it pretty easy. Can be major pain though when they keep wanting to change to fit their choreography. I have the same issue not sure when to draw the line. If it takes up more than an hour or two I reckon you should charge some time.

keyboardwarrior

reacted to a post in a topic:

Back in Good Old Days

Haha yer, I'm all about the throwbacks.

This thread seems a bit dead. So I thought I'd share a link from the good old days of 'ardcore! Right here in Australia to. https://www.youtube.com/watch?v=krb9GiMYW-0

Geez there is a lot of competition nowadays. I remember in the early 2000s entry rate was around $50ph for clubs gigs. Not sure about mobile back then. Now 80ph plus you're bringing all you own gear?!! I guess you don't have to vinyl anymore at $18 per 12 inch.

Use social media to amplify word of mouth: reviews, post photos of gigs, get active in communities. Also use search. SEO and PPC/Adwords. Plus have a website that is smick and converts well. I work in marketing (part time, DJ business is too busy) and run a mobile DJ business. But SolDios is right the best way to get gigs is word of mouth. Due to my marketing efforts I get tonnes of inquiries from people who find from search who really have no idea who I am. Out of these inquiries one in 10 book because they are looking for a cheaper price usually. Out of the word of mouth inquiries 90% book.

Cupe

reacted to a post in a topic:

Hand Build DJ Facade

This looks awesome man. Do you have any info on how it was done?

OK I'm new to this forum but have actually been a DJ for 16 years so have some good ones. Probably the worst is one someone decided to pull the plug out at a carpark party I was playing. Massive stage over 1000 people and someone just simply pulled the three phase out. Couldn't have taken more than 3 minutes to sort out but everyone was booing and carrying on. Also the time I played the a pretty large stage at a festival but the act before me couldn't actually DJ. Was a moderately popular producer but literally had no DJ experience and just bombed. By the time I started there were a hand full of people watching a large stage as everyone had moved on to other areas. I couldn't bring em back and just wanted to die being up there like a goose with no one watching.