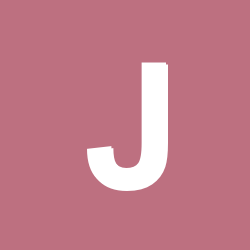 Content Count

43

Avg. Content Per Day

0

Joined

Last visited
Looking to switch to the Vestax PDX3000MIX, so considering letting go of my decks to fund them. Cosmetically and functionally perfect. Bought in January from StoreDJ (don't have the receipt, but may be able to organise one from the crew there). Warranty is still valid, though you wouldn't need it for these. Comes with the boxes and the original carts (which were replaced within a couple of days for Ortofons, so the 680HPs are near-unused), leaving from Perth. viewtopic.php?p=89740#p89740 Been living in the house from day zero and only myself and a mate have touched them, so no heavy hands have been within reach. As per the subject line, I've got three to part with. Would have prefer they all leave together, so if anyone wants them all, wants two and can shift the other, or I get three solid buyers, then let me know.

And here's another link you may be interested in reading. Contrary to an earlier statement, I don't believe the Vestax PDX series is Super OEM. I'd suggest you only go s-arm, and base your selection between the Stanton ST-150 and Vestax PDX3000-MIX based on price and looks... S-arm is more prevalent (you don't want to be used to the additional traction provided by the straight-arm only to never use them beyond your own setup) and you'll get more wear on your vinyl and CVs than on the straight-arm. (Yes, hi-fi decks have straight-arms on them, but those are also a few inches longer with an angled mount, coming closer to the optimal tangential (terminology?) angle)

- I bought 3x ST-150 for the cost of a single 1210M5G (the only other deck I would have considered). - Really well isolated. I have my 8" studio monitors on the same desk barely an inch away from the decks, the cones firing straight into the tonearms. Not a skip or bump or bit of feedback to be recognised (though I've never done the same with Technics so couldn't offer a comparison). - I was a little concerned with the wow & flutter numbers quoted, but so far I've done a couple of 3-minute long blends (pre-matched them; done for testing this specifically) and not a single beat has gone out. - 25% has actually been quite handy trying to swap between genres. - I had all mine in battle style to be able to fit them on my desk: no issues with accidently hitting all the extra controls. And love the detachable RCAs and right-angled cables supplied, which help to keep things neat. - Being able to modify the brake has proved for some interesting braking effects, but never really adjusted the starting torque off MAX. - After some six months now, I really can't fault them. I just wish I knew how to take the tops off with dismantle them: wanna get them powder-coated black to match my mixer. They're good. Real good. I regularly use my mate's 1210MKIIs and they don't feel any better or worse, I'm sad to say. My ability to mix is still shite regardless of the setup *chuckles*

Vestax VCI-100 - http://www.vestax.com/v/products/detail ... arent_id=8 - Silver knobs and faders replaced with black: black knobs rubberised so aren't slippery - Still as new, with box - $400 Native Instruments Audio 8 DJ - http://www.native-instruments.com/index ... etails&L=1 - New in all but name: bought for a particular rig but other than being pulled from the box to test, not used - $375 Kenton Killamix Mini - http://www.kentonuk.com/products/items/ ... mini.shtml - Used it with Traktor to control effects, filters, key lock and navigate library. Also used to manage loops and cuepoints. - Allowed me to have finer control over the decks, master, record and mixer sections using the VCI-100 without having to use 'shift-states' and macros - 1x joystick, 9 endless encoders and 9 buttons. Pressing down on the knob changes the MIDI channel, so being endless the knobs just start from memory on that channel - $300 $900 for the lot. Believe you can score cheaper copy of Traktor Scratch Duo/Pro 2 from NI if you register the A8DJ first. Located in Perth. Will ship at buyer's expense. Pictures forthcoming...

Well. That went quick. Sold.

Was bundling Massive with Kore 2 + controller, but just K2 was bought. So. For sale. Native Instruments' Massive for $125.

Was bundling Massive with Kore 2 + controller, but just K2 was bought. So. For sale. Native Instruments' Massive for $125.

Still available. Would prefer cash, but will consider a trade. Not after anything in particular: just let me know what you've got...

Cheers guv. Excuse the fingerprints.

Also posted a Korg microKONTROL if there's any interest. Discounts considered if both are purchased in one hit.

Again, unused (also considering selling Kore 2 + Controller). Bought about 8 months ago and barely used it: been programming Live with a mouse *facepalm*. $325 + shipping. New in all but name. Any interest? (And if both are purchased in the same hit, discounts will be considered)

(Apologies if necessary: couldn't see anything relating to 'if [low thread count] then [no sale]') Unused. Bought about 6 months (?) ago, taken out of the box and installed the software. Not done anything with it since. $325 + shipping. Would immediately deactivate the license on receipt of payment and hopefully ship the next day. Might throw in Massive and Pop Drums if I can find them. Any interest?