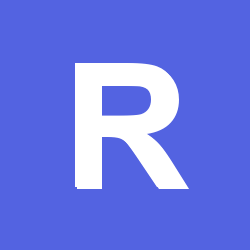 Content Count

42

Avg. Content Per Day

0

Joined

Last visited
Hey guys and girls, After years away from the decks I decided to brush them off and have a play again... Lots has changed, lots of new tech stuff to learn! Where do people buy their music from now?? So out of the loop!

OK, so I admit this is a fairly nooby question... Is there a previous post or can someone point me in the right direction to somewhere I will find some definitions etc explaining the different genres of music? What makes them different, distinctive etc.. Thanks

Give ya 30 bucks for it!!

Hey Funky Steve, do you have a pic of what it looks like from where you stand?

Did you cart that chair around too?

That looks nice and neat! I been trying to draw up a few ideas for my gear, my back kills after a few hours bending over a normal height table!

Thanks heaps!! Thats awesome!

This didn't really fit into the music categories so I have put it here as its a fairly noobish question... Dinner Music? I have been asked to play a corporate dinner and need to play appropriate music for approx 90 mins. I have been looking at a bit of Jazzy / Blues kind of stuff but just thought I would throw it out to the experienced guys for some suggestions? Thanks, dinner music not really my thing!

I will be doing all sorts of jobs so I am actually just thinking now maybe 2 sets would be handy? A cheap set for the crazy alcohol fuelled 18th & 21sts so maybe something from JB or JayCar and then get a good quality set for weddings, corporate stuff etc. I would rather spend a few extra hundred and get something that sounds awesome then be tight and put up with mediocre quality. Because I am in early days of getting all my gear set up I get a bit excited about all the cool shit I can buy!!

I just cant work out why it is at least 5 times louder than my normal channels? I have it hooked into the 1&2 input. So I can get it to play ok by pressing the source 1 button on the RMX but it seriously blasts out so loud its insane??

So, Im in the market for a set of powered speakers plus maybe sub (might be able to add that in later when I get more cash) I do mainly mobile stuff so I need something fairly portable, sturdy, but I dont want to compromise sound quality. I have been looking at Mackie's from StoreDJ http://www.storedj.com.au/products/MAC-PK-SRM450V2 Just wanted to throw it out there and get some opinions/advice?

I wasnt sure where to post this, hope here is ok?? So, I have a Denon DNS700 I want to connect to my Hercules RMX in case my computer shits itself or I wanna play CD's etc etc Anyhoo. I have connected it all up got it all working but I have no control over the sound volume coming out of it? It literally blasts out so freaking loud...I am pretty new to this all this and am sure it is set up right? Anyone else using a Hercules able to give a clue? Ta

So just wondering how you guys organise your digital music collection? One massive folder? By artist? Genre? My collection is an absolute shambles!!!! HELPPP!

It is a small world we live in! Who is your cousin? I have found a bit of a market for people/businesses etc looking for a female DJ so hopefully it goes well!

Thanks for the warm welcome everyone! As for my gear, I was using equipment supplied by the guy I worked for, but Im off to StoreDJ in Sydney this Saturday to buy all new stuff for myself, needless to say I am very excited! Who knows what I will come home with! Pics to come fo' sure!