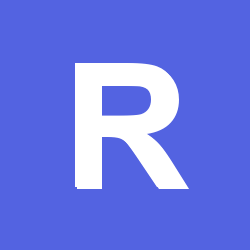 Content Count

42

Avg. Content Per Day

0

Joined

Last visited
Hey guys and girls, After years away from the decks I decided to brush them off and have a play again... Lots has changed, lots of new tech stuff to learn! Where do people buy their music from now?? So out of the loop!

http://cgi.ebay.com.au/Pioneer-CDJ-500- ... 785wt_1139

OK, so I admit this is a fairly nooby question... Is there a previous post or can someone point me in the right direction to somewhere I will find some definitions etc explaining the different genres of music? What makes them different, distinctive etc.. Thanks

Thanks guys! Out of interest, where you playing at?

OK, so here it comes....I am gay, well, lesbian, but generally have been at the same clubs as the boys for the last 13 years...Here's a list of artists I know get played heaps at the clubs and on floats etc at Mardi Gras... Cher, Celine Dion, Steps, Darren Hayes, Mika, Sugababes, Bonnie Tyler, Bette Midler, Cyndi Lauper, Dolly Parton...Then the usual poppy top 40 artists like Katy Perry, Britney, Christina Aguilira etc... Mardi Gras parties are fucking awesome, I think even though you will be in the company of a massive group of homos you will have a good night, they do like to party! Especially on their night of nights!!

Thanks - it was Chillout sessions 3!

What is the name of the album Ministry of Sound put out where there were 2 discs, one named Beach and one named Pool? Im being way lazy I know!

LOL - Could also include Management, Marketing, Legal and Logistics experience!!

Give ya 30 bucks for it!!

Can someone please tell me how to do it? Thanks

Looks like the all in one midi controller market is going off, here is another one only days after Pioneer released their version... Store DJ has them retailing at $1099

Hey Funky Steve, do you have a pic of what it looks like from where you stand?

I just downloaded mixmeister for free to get a rough idea of the BPM of my digital collection. Lets you sort by a few different filters, including BPM. I found it handy. I had a quick look at Rekordbox, is it free too?

Did you cart that chair around too?