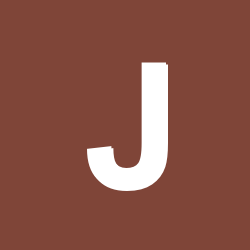 Content Count

686

Avg. Content Per Day

0

Joined

Last visited
About Jarred
Rank

ADJF Advanced User


Birthday

10/22/1990
About Me
Equipment

CDJ-2000'S Nexus x 2
DJM-900 Nexus
2 x JBL PRX 615's
1 X JBL PRX 618
3 x 128gb USB 3.0 sticks all for $150 All my music triplicated, all in aiff

Impressive! even when i don't like these tunes. Can appreciate the talent involved

Fuck i laughed when he played this. He mashed levels directly after animals

Such a beautiful prog house track.

For you guys that missed out last night, Hands down one of my fav sets i've ever mixed. https://soundcloud.com/jarreddowney/dark-progressive-house

Depends on a couple things i suppose. I've listened to some remixes that have barely any resemblance to the original which is fine! great to see what people can do to tracks but at the same time i think with remixes you want it to still be recognisable so that when someone else was to hear it they can still associate it with the original but see that you've added your sound to it. my 2 cents.

Jarred replied to Kaspor's topic in Beginners

It's up to personal preference + also your budget to what you have in the end of the day. Luckily enough for me i have 2 cdj's and djm (club standard) which is great to practice on and just being able to walk into a club and use their gear with out any worries...but to be honest they aren't a necessity. If your looking at portability something like the pioneer ddj-sx and traktor controllers would be pretty sweet! with the capabilities of the high pioneer equipment but not weighing in near 30kg and easy to move around. Some Dj's still use CD's, i don't. More a fan of the simplicity of taking my hdd and being able to go through my entire library with playlists and saved info. Hope this somewhat helps As for speakers.... i'm not the person to chat too! haha i've got $3000 jbl pa system. (2x15pa's and 18" sub) which are quick bulky to move around!

hmmm 6hrs.... sounds tempting! Especially when you hear of 10.5hr sets by Adam Beyer and 12hr sets by Markus Schulz... such journeys

mmmmmmmmm psy trance goodness

I don't seem to record many mixes as of late but for a change i actually managed to pull off a 2hr mix of big tracks of 2013/12 with a couple unknowns. If you have the time check it out

On my many adventures of music, straying of the straight road of trance. I end up on the wild and wacky sounds of Psy-trance Check this track out... like the title it's a Mind Fuck.

Deffs a fan of Hunter, quiet enjoy the melody at the start then not to mention that acid sound. Open to all things psychedelic atm Keep it up

ah excellent! i'm not the only lunatic out there collecting copious amounts of tracks... so far up to 32 tracks tonight and thats only from stuff that has been released today, good thing i really only download trance and just listen to other genres via podcasts etc etc or i would be dooooomed When you find dark gems like this http://www.beatport.com/track/deluxe-original-mix/4844703 It's all worth while

Anybody else just spend hours upon hours scrolling through the release catalogue and listening to all the samples of the tracks and by the end of the night have 20~30 tracks? Soooo much trance to be downloaded! so many unknowns!!!!!

I have a basic 8 port gigabit switch from jb hifi, cost like $60... so now i have my mixer, both cdj's and my laptop connected with the ability of having 2 more cdjs and another laptop.