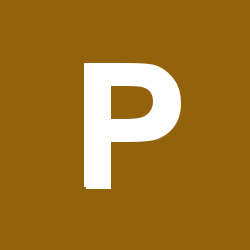 Content Count

29

Avg. Content Per Day

0

Joined

Last visited
About Me
Bio

Love all kinds of music from Jazz to Funk, House (Deep & Tech through to Hardhouse), Trance, Progressive, Lounge and Chillout. I brew my own beer (and no I don't mean those cans of shit that they sell in supermarkets that they call homebrew, I actually MAKE my own beer, from malted grain, hops and yeast etc.).

Equipment

Pair of Stanton ST150's, Behringer DDM400 mixer and a pair of Behringer 550W Active Eurolive B215D speakers and a pair of Audio Technica ATH PRO5MK2 cans in Camo.
Recent Profile Visitors
The recent visitors block is disabled and is not being shown to other users.
As I understand it you still only have two built in pre-amps which would be utilised for the mix itself and then your mic would need to go through one of the spare channels without pre-amp. Would that be correct?

I'd love a decent excuse to upgrade to the MKII's

Yeah a producer/DJ mate in the UK swears by the Scarlett. I'm tossing up between these two. Focusrite Scarlett 2i2 Gen 3 2-in/2-out USB Audio Interface | USB Audio Interfaces - Store DJ $359 PreSonus Studio 24c 2x2 USB-C Interface w/ Studio One Artist & Ableton Live Lite | USB Audio Interfaces - Store DJ $289

Store DJ are doing the PreSonus range bundled with Ableton Live Lite as well as Studio One. The 26c is $549 PreSonus Studio 68c 6x6 USB-C Interface w/ Studio One Artist & Ableton Live Lite | USB Audio Interfaces - Store DJ The Focusrite 4i4 3rd Gen is $509 and comes bundled with Ableton Live Lite and Pro Tools Focusrite Scarlett 4i4 Gen 3 4-in/4-out USB Audio Interface | USB Audio Interfaces - Store DJ As I mentioned, my preference is to record all of the voiceover component separately in order to maintain maximum control over the mixing and as such I feel like a two channel unit should suit my needs however it's good to have an extra channel when you need it.

Yeah I'm leaning towards the Rode as it has an inbuilt pop filter and like you pointed out, its Australian made. Interface-wise I'm leaning towards the PreSonus Studio 24c.It's almost a hundred bucks cheaper than the Focusrite and has an extra feature or two apart from coming with a shit ton of software to boot.

I'll be recording the voiceover work separately for that exact reason. I'm currently tossing up between the Rode Podmic and the Audio Technica AT2020.

My ST-150's were are all sticky too. I believe the antistatic treatment that they used may have been defective. I had to clean my buttons etc as well. Will you be replacing the stabiliser feet? After ten years I reckon mine are ready for an upgrade.

Well I'm wanting to develop a music podcast which is why I'm looking at audio interfaces and I obviously want it to sound as good as possible. A producer mate is currently recording his show via a Focusrite interface into Audacity on his laptop with great results. I don't mind upgrading the lite version(s) of the software at a later stage as long as it provides enough usability to get me up and running.

Yeah, line in into Audacity. The Scarlett comes highly recommended to me although I've been impressed by the Presonus brand as well from the research that I've done and the fact that it comes with a heap of software too with a considerably more attractive price tag.

So I've been looking into USB Audio Interfaces of late and there's obviously a lot to choose from. Now I've never had any issues ripping straight to Audacity from my turntables and mixer before but I'm always looking at ways to improve on the sound quality of my mixes when recording them. I've had a few recommendations on various brands from professionals in the know but I'm interested to know what everybody else is using and why?

OK, two dozen views isn't bad, but some constructive feedback would have been nice. According to soundcloud I had a few downloads at least!