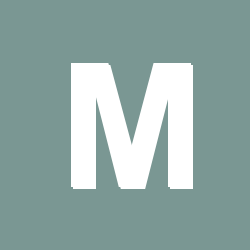 Content Count

27

Avg. Content Per Day

0

Joined

Last visited
Cheers for the link … yeah, I've heard of that place, didn't know that he was cutting in vinyl, didn't even know it was possible. I always thought you could only cut acetate. Anyway, those records are not pressed, they are cut. Would be interesting to know if it's the same vinyl material as the vinyl used for pressed records and how they compare in terms of sound quality and durability. I know a few people who've cut dubplates and have released on vinyl … I have a few questions for them next time we sit down for a beer or a reefer

Surely have, my slipmats biz has taken me to pretty much any place in Melbourne that sells vinyl (I've supplied many of them with custom mats or they are selling mats from my design range). Johan is a top guy (actually met him first when he was working at DMC) and Bounce is a quality shop, no doubt … it's just not exactly my genre of music Chris at Northside is the dude, it's always entertaining to drop in. The Searchers has become a quality record store since it has changed hands about a year ago, a bit pricey but stacks of top wax. I'm intrigued eggssell, 'cos normally the production of the stamper alone costs a little fortune. I'd be keen to know what the production process is. Do you have a link or something?

re: 'Pressing' a one of record from a digital file Even if your source file is a wav file it is still not mastered for vinyl production. And also, you will not be pressing a one-pff copy, unless you have a couple thousand spare dollars flying around. Here is a little video explaining the entire process from mastering to stamper all the way to the pressed record. One off records are basically just the first step of the record production described in the video. Your tune gets cut into a acetate disc with a lathe cutter … the life span of an acetate disc is much shorter as the material is softer and wears out quicker. This technique is mostly used by the reggae soundsystem culture when soundsystems and DJs are getting exclusive vocal cuts that bigging up their soundsystem (or the DJ) cut into acetate. Though these days most 'dubplates' are not cut into acetate anynore and are instead just played from digital sources. My 2 ct to the 'Where to buy vinyl' discussion: Discogs is the place to go online, and then there are of course hundreds of genre specific online shops -- for me it's Ernie B's Reggae and Soundquake, but it all really depends on what you are after. But nothing beats going to a record shop and digging through the crates and talking to the people in the shop -- support your local record stores and benefit from their amazing knowledge! For Melbourne and Sydney there are some amazing guides out there listing all vinyl retailers in town: Diggin Melbourne Diggin Sydney You can pick up a printed copy in most record shops in Sydney and Melbourne. My favorite record shops in Melbourne would be (in no particular order): Northside Records, Fitzroy Round & Round, Brunswick Licorice Pie, Prahran The Searchers, Fitzroy The good people at discogs have recently launched a new project attempting to create a database of every record shop on the face of this globe, it's great resource too, especially when you go traveling. have a look at vinylhub. Can you tell that I'm quite passionate about vinyl?!

I designed them specifically for that purpose … I play heaps of 45's and wanted a mat that still looked cool when you've got a 7'' spinning on the platter.

thx bro, I do understand the difference between spam and constructive contribution very well and don't really want to see myself ending up in the spam category, so I'll be keeping it as interesting and constructive as possible. It's not like I'm a global bank rolling tycoon anyway -- this is just something I do on the side mainly cos I love and enjoy it. I've always been making sure to also support the local music scene, so expect some discount codes for ADJF users at some stage. Enough biz talk bla bla now, we'll leave that for the thread in the 'Buy & Sell - Stores' forum. Back to posting slipmat pix, let's see what y'all got on your turnies! Here are mine:

sorry, if it was inappropriate to post in this thread, then please delete my post … I realise it was (borderline) cheeky I was just checking out the marketplace forums to find the right place to drop a post … so the 'stores' one would be my turf yeah, see you there in a minute Thx eggssell, I plan to make another batch of the 7'' crates sometime early next year, keep your eyes peeled!

Yup, wax paper or plastic sheet under your mats are only needed if you're doing mad scratching actions … if you want to soft cue, mix, etc just get yourself a decent pair of mat. I would recommend rather thin and dense polyfibre or felt mats -- polyfibre mats last longer, on felt mats the center hole wears out rather quickly and they start fluffing up after a while. Definitely stay away from screen printed mats as they can damage your vinyl!! Check out the links in my footer ->> we have a range of designs of premium quality slipmats available, straight outa Melbourne!