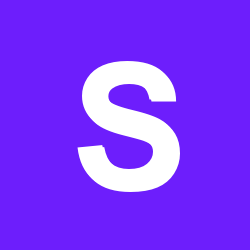 Content Count

13

Avg. Content Per Day

0

Joined

Last visited

Days Won

3
Recent Profile Visitors
The recent visitors block is disabled and is not being shown to other users.
I know it technically can be done. Just switch from phono to line and back on the ole dj mixer. I guess what I'm asking is, is there a culture with lets say vinyl dj's playing old skool funk or hip hop, to only use vinyl and not transition to digital and back again, perhaps to keep a pure analog sound or something

I've always been a vinyl purest, but occasionally I come across killer tracks that are only available in digital format. Is it naf mixing digital tunes with vinyl tunes? The sound character would be different, but does it matter? Are there techniques in transitioning from vinyl to cd or mp3?

yeah, there are some good Jamaican 45's at Northside. But they plug themselves as the 'go to' store for funk which is rubbish. Searchers is great. I've never been to a record fair, but damn keen for the next one! And yes, Japan has cheap import costs. But for Funk, Reggae, and associated styles what about Plug 7 records?? Located: 313A Smith st, Fitzroy. These guys are the shit in my opinion. They never come up in any 'best vinyl stores' searches, and I had to find 'em on google maps, 'cause they're badly advertised. But they have a huge range of funk and reggae and well priced. I aint no rep for that store haha, I'm just really impressed with their stock. Piles and piles and piles of 45's. Like I've died and gone to heaven

The best inner sleeve for 12" records, are the poly/paper combo one's. Cardboard one's are a nightmare, and will trash your vinyl, paper deteriorates, and leaves fragments in the grooves, and pure poly sleeves are fine, but can be a pain when they come out with the record. Some records (not many) come with a paper sleeve, with a poly lining and really protect your records, and allow for fast and easier taking out and replacing records. So yeah, I'd like to hear from folks who have bought the paper/poly combo sleeves, and their experiences of them

Discogs. I mean as far as soul, funk and psych goes, whats better? It's the only online store that has all the rare and weird shit that I want. Round and round in Brunswick is a rip off. Northside in Fitzroy is a joke for soul and funk in my opinion. Just a lot of well know comps such as (the great) Marva Whitney and the like, with bugger all 45's.

Sevrin

reacted to a post in a topic:

Your favourite place to buy vinyl.

G'day, Just ordered 100 poly/paper combined inner sleeves to replace the crappy paper or pure poly sleeves for my records so they're better protected, and also so I can pull records out faster and easier. The records go in and out easier, with the sleeve remaining inside the cardboard outer sleeve, but these new sleeves bunch up terribly, with a corrugated look, and add more bulk to my records, which will be an issue when DJing. Thoughts?

Pure late 60's and 70's funk and soul, no 80's. Lyn Collins, Marva Whitney, The Soul Tornadoes, Marsha Gee, Betty Davis, James Brown, Quincy Jones,...and loads and loads more of the greats. Fun stuff like sesame street, and movie themes and then just a whole pile of obscure shit, like Bollywood psychedelic funk, 70's porn soundtracks, 60's punk//funk crossovers. What ever!! I also like ultra funky covers of classic songs for the novelty factor.

Great!! That'll get me started, cheers!!

Can anyone recommend any video tutorials for beat mixing funk vinyl? Not much on utube, happy to buy something if it was worth it. Cheers.

Breakcore makes up about 5% of electronic dance music enthusiasts. The scene in Melbourne (where I reside) is tiny, and the music tends to be made by odd people, and played in odd locations, like squats, or on the side of a river, or in peoples lounge rooms. Put simply, its generally too fucked up for general consumption, and there are very few venues that will cater for it, so they're mostly DIY. But I like it haha.

thanks mate! Oh perhaps I should state that I'm also into breakcore haha. Like the really hard obnoxious variety. I realise that this is probably the polar opposite to funk, but I guess I like extremes

G'day! My first post So I've been collecting old skool funk and soul of various descriptions for years, but never really learned how to dj properly. I was somehow talked into playing a set at a party the other week, and despite mixing worse than a blind folded crack addicted monkey with a frontal lobotomy, I actually managed to get folks shaking it to my trashy funk and soul. Needless to say, I'm hooked! I've heard that actual drummers (not drum machines) on old vinyl is hard to beat mix to, but I wanna learn!! So here goes. Hope these forums can help get me started. Cheers.