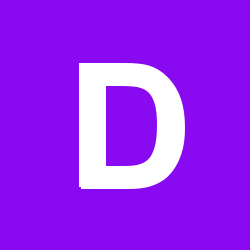 Content Count

255

Avg. Content Per Day

0

Joined

Last visited
About DJ_Raptor
Rank

ADJF Light User


Birthday

08/08/1982
About Me
Bio

1999+ Club/Rave DJ and now DJ Teacher. Many residencies and preferences Vinyl where possible

Equipment

2 x Technics SL-1210mk3, Serato SL3, 2 x CDJ-900, DJM-850
Hey guys, Please check out my Hardstyle mix. I threw together a few of my recent favourites. All mixed live of course. Hope you enjoy! https://www.mixcloud.com/DJ_Raptor82/dj-raptor-hardstyle-mix/ Thanks guys!!!!! Tracklist 1Italian Hardstyleby Activator 2All The Memoriesby Adrenalize 3Dominator (Bass Modulators Mix)by Armin Van Vuuren & Human Resource 4WATby Atmozfears & Energyzed 5Keep Me Awakeby Atmozfears Ft. David Spekter 6Dragonblood (Defqon.1 Anthem)by Audiofreq & Code Black & Toneshifterz 7Follow The Lightby Brennan Heart & Jonathan Mendelsohn 8My Identityby Brennan Heart & Toneshifterz & DV8 Rocks 9Turn Me Onby Crisis Era 10Louderby D-Block & S-Te-Fan & Rebourne 11Losing Controlby Dillytek Feat. MZ 12Burnby DJ Isaac 13Funkymanby Dr Rude 14See Me Now (Da Tweekaz Extended Remix)by Mark with A K 15Just Cant Get Enoughby Noisecontrollers and Sander Van Doorn 16Rising Of The Moonby Noiseshock 17Like A Locoby Psyko Punkz 18Soundwave (Audiotricz Remix)by R3hab & Trevor Guthrie 19Airwaveby Rebourne 20Desireby The Prophet

Great Link DJDVD.... Great old classic happy hardcore session there! Played at some of these old raves myself back in the day. Memories Galore!!! Abandoned warehouses, bush doofs... aghhhhhhh

Are you still selling? Im intereted in the Traktor controller.

Hi guys, Anyone willing to sell their Serato Scratch Live SL2 or SL3 ? Thanks all!

I may have a buyer for the entire lot depending on price. Do you have pictures at all?

Hopefully the pics worked.

Well I finally got my setup!!! LOVE IT!!! If only I knew how to upload images lol

Hi THere. are you still selling? please PM me..... might have a buyer for you.

Cheers for that realrasputin. SPJ, cheers for the Pics! appreciate it! very much looking forward to getting one of these in the new year

Thanks SPJ. I will be getting a custom rig too. but I have to wait till january to save up the $$$$ I'd love to see pics of your setup!!!

I've found many NAS drives to have far better throughput than a server/computer, but of course, the more speed, the higher the cost. The other reason I thought a NAS would be good is that it will be running its own embedded versions of Linux and should be very low maintenace for him. No Antivirus needed etc... Heres a link for the product range that should suit http://www.qnap.com/en/index.php?lang=e ... 351&sc=513

Youn could get a HP server which will have plenty of drive bays or more ideally, you should get yourself a NAS drive. Perhaps an 4 bay NAS which will give you a max capacity of 12TB or an 8 bay NAS drive which will give you a max capacity of 36 Terrabytes. QNAP is a decent brand for NAS drives.

Hey All, Im looking to get a Dex DJ stand. The guy who builds them seems to be a really nice friendly guy with prompt replies to queries and the tables seem to be fully customisable. Does anyone have a Dex DJ stand? How are they? Build quality? Anyone want to review theirs ??

I've never had much luck with the Asus in regards to warranty issues so thats one reason why I personally like the Toshibas

Hi Bonz, its not an SSD (but you can get SSD's that large if needed). Its a 7200rpm drive.