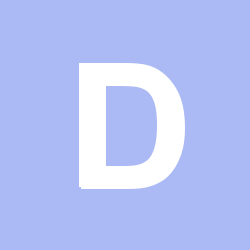 Content Count

88

Avg. Content Per Day

0

Joined

Last visited
I definitely agree with you on that, a couple songs I would definitely label moombah but I thought doing the beatport top ten made it fair.

Mixes are due on June 13, two weeks from today. Or whenever everyone gets there mixes in.

I reckon we just use the beatport top ten as of today, and to mix it up everyone can use one of any other track. One Two - Kairo kingdom need to know - blunt instrument, k+lab U R So fucked - infected mushroom, opiou boombox - kairo kingdom it don't mean a thing - myselor glitch hoppi - lucky hz run for cover - pimp bizkit nights in bangalore - dirt monkey, varien sand man - jantsen, dirt monkey good & gone - k theory

I've been keen to do a battle for a while now but keep missing out on the ones I want to do, so Ill start my own. I haven't seen a glitch hop battle been done before so anyone up for the challenge?

Im was happy with it after only minutes of using it. I typed in "glitch hop" and a great glitch hop playlist popped up that I have synced to my computer and have been enjoying for about an hour now.

True but the apple refurbs are in near perfect condition and come with 1 year apple care. Plus you will always pay a premium for anything apple.

I was shown this by a couple of swedish friends (thats where it started) and it is finally in australia. http://www.spotify.com/au/ Great free or paid music streaming service.

nights in bangalore (dirt monkey remix) - Varien Girlfriend (subdue remix) - Tim ismag One Two Kairo - Kingdom Need to know (blunt instrument remix) - K+Lab U R So Fucked (Opiou Remix) - Infected Mushroom Anymore feat. Astronaut - Statix, Eddie K, Astronaut Meanwhile, In the future - Koan Sound Flavorhythm - DCarls Beans for Pauly - blunt instrument Kill everyboard (Koan sound remix) - Skrillex Wrecked (Opiou mix) - Analog MC, K+Lab Paging Stereophonic - Bassnectar I wish I wrote it down as I did it so I didn't have to go through and figure it out. and I know what you mean, a couple of those transitions were a bit sloppy.

http://soundcloud.com/joeyleiding/glitch-mix Not sure if I should post this here, but here is my new glitch hop mix.

Not really for me but thought someone around here might be interested. http://www.djtechtools.com/2012/05/16/d ... worldwide/

smidgem.com is by a few guys who DJ where I live, it appears to be down at the moment but they have a facebook page of the same name you could submit to.

I always find the battles that I want to do to late, I should have time to put something together if im allowed to join and I can get a link to the songs.

Just started scratching last week, but I might give it a crack.

boss lent me his 1200's and a crate of vinyl for a while, he doesn't seem to care how long I have em either since he hasn't used them in ages so I mightt pickup the scratch upgrade. Also the misses bought me a midi fighter for my birthday, it's been pretty fun so far but some of the effects are a bit tacky. Untitled by JoeyLeiding, on Flickr

Very interesting, really makes me want to try something i've never done before next time I play a party.