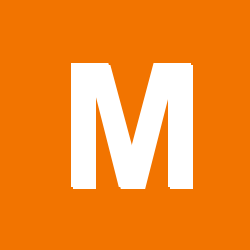 Content Count

173

Avg. Content Per Day

0

Joined

Last visited
About Me
Bio
Equipment

Vestax Spin with Djay
MacBook Air Mid 2011
Audioline MDEX3 - Sold
I love the new iTunes and I don't see why people hate it so much. The "play next" feature is great and something I have been wanting for a long time, and I never really used iTunes DJ. Only complaint is that the new search feature is a bit clumsy.

If DJ's bought albums then they would have too many songs in their library. Including the not so good ones.

Why bother with a transformer, get another adapter that outputs the same voltage, but using the Australian 240V.

It's alright. Calling is one of my favourite tracks. This is decent. However it doesn't really resemble the original song or make me think about it if I listened to the instrumental without the lyrics and wasn't told that is calling. Some parts of the song sound very amateur, while other are on the way to sounding professional .

Measure the table you are using and make it appropriately sized Have the tablecloth be big enough to hang over front of table to near ground level so people can't see underneath. Then use some cable management and clever use of tape to keep the cabling out of the way Thanks!

Thank you for your prompt response! Another question I have is that I want to buy a tablecloth to cover the table and make it look neat, but I have no idea how large this tablecloth should be. What size? Also how do I cover the front of the table so that nobody sees the wiring that I have going on?

I have thanks! However it was playing and then it stopped at the error dialog. Then if I refresh it worked for a bit then error again!

Im trying to play one of your tunes and the player is very glitchy, keeps giving me

After a first successful gig I have scored myself another gig. This time it is a house party that goes for 4 hours and has about 150 people attending it. The age group is around 15-17 year olds. I have a few questions firstly though. 1. How should I structure my mix? 2. My friend told me that you start with rnb and build it up to house and pop, is this the standard structure? 3. Can you actually mix pop music? Or is it just fader work? 4. I am getting this lighting pack: http://www.djwarehouse.com.au/rental-hi ... -pack.html How do I setup everything? Or just what are some general guidelines I should follow? 5. What type of music do I need? 6. How much should I charge? I am doing it with a mate as a duo and we are thinking of about 400 bucks. Is that fine? 7. Any other tips would be much appreciated! Thanks in advance!

Tiesto Dada Life deadmau5 Armin Van Bureen Headhunterz No order though.