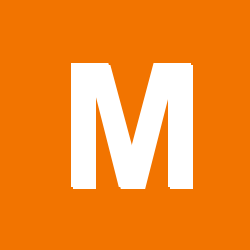 Content Count

173

Avg. Content Per Day

0

Joined

Last visited
Everything posted by MintyCondition
Why bother with a transformer, get another adapter that outputs the same voltage, but using the Australian 240V.

It's alright. Calling is one of my favourite tracks. This is decent. However it doesn't really resemble the original song or make me think about it if I listened to the instrumental without the lyrics and wasn't told that is calling. Some parts of the song sound very amateur, while other are on the way to sounding professional .

+9838094823091840932805418309824321 =D>

It was running ranging from 70c to 90c while it was around 35c outside. The fans were on max and I set them on max using a program.

Just did my first gig (outdoors) and everything went really well. However my MacBook air heated up by the end of the gig and started to lag a lot that we had to finish and hour early. How do you folks keep your laptops cool during outdoor gigs?

My mic input is broken on the S4 and after tomorrows gig I am going to give it in for warranty, but for now my only option is to use the USB input on my mic. Is there any way to use it on deck C or D or not?

I got this http://www.samsontech.com/samson/produc ... hones/q2u/ The speakers I am using have got the xlr input, however they mute the sound when I say something so I want to run the mic through the mac. I created the aggregate device, but I don't know what to do afterwards!

Got my first gig coming up tomorrow, but can't seem to figure out how to get a usb mic working with traktor pro.

Is there anything listenable that you have actually produced. Meaning something that you are not "making adjustments" on?

Oh yeah and I also want to try to hook up two controllers

I was thinking about custom mapping my S4 to suit what I like to do. Is it hard and are there any tutorials online on how to do so?

Dude this is amazing! I am a beginner, so everything decent will probably look good to me. But I mean this is great mix man! =D>

Thanks. Will check these out!

You have to pay for pickup?

Any suggestions how to play a track that's explicit, and how to "filter" the swearing?

The age group is 15 and up. We are also planning to just play festival (electronic) songs throughout the day.

I got my first gig coming up in under a week. It is at my school athletics carnival with over 600 people there. Me and my mate are going to be DJing for the entire day, from about 9 all the way to 15. 6 hours straight non stop. We have already developed a track list. It is my first gig so I want some suggestions or cool ideas on what we can do there. My friend has got experience already, but I need some tips.

You can get NS7 for around 800 Ickes delivered from USA... New.

I prefer traktor over the ones that I have used (djay, mixx and virtual DJ).

Yeah was gonna say. It is a sweet deal that Store DJ have got going on.